Zeacliff Outlook, June 14, 2008
Preview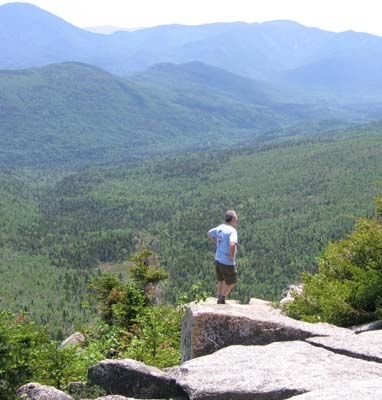 On Saturday, June 14, we will hike to Zeacliff. We will park at the end of Zealand Road and hike to the hut. From there we will hike the Twinway to Zeacliff. The total will be about 8 miles, figure on 6 to 7 hours.

Trailhead: End of Zealand Road. Follow US Route 302 about 2.2 miles east from its junction with US Route 3 in Twin Mountain, turn right on Zealand Road and proceed 3.6 miles to the parking lot at the end of the road.

NEXT HIKE: June 14, Zeacliff Outlook
MEETING SPOTS: Mobile station in Wakefield (junction of Rt. 16 and 109) at 8:00 a.m.
Exit 14 off of Rt. 93, LL Bean/Hannaford side, Concord at 8:15 a.m.
Zealand Trailhead at 10:00 a.m
TRAILHEAD: End of Zealand Road. Follow US Route 302 about 2.2 miles east from its junction with US Route 3 in Twin Mountain, turn right on Zealand Road and proceed 3.6 miles to the parking lot at the end of the road.
HIKE LEADER: Mark Malnati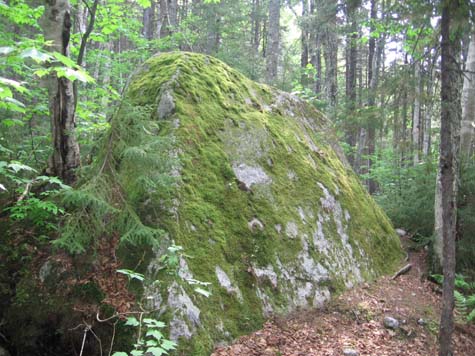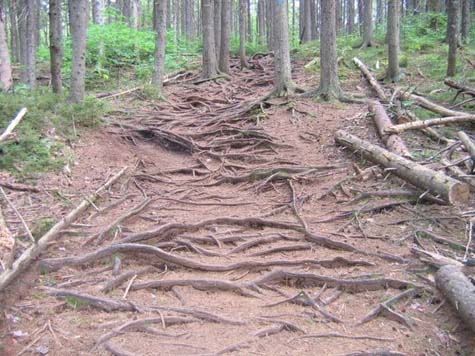 Trail Report
On a nice warm Saturday, twelve hikers and two dogs hiked up the Zealand Trail. We took a break at the hut.

While two hikers stayed at Zealand Falls to play in the water the rest of us continued to the top of Zeacliff to enjoy the views. The views from Zeacliff were fantastic, the cliffs of Whitewall Mountain were beautiful and we could see the Ethan Pond Trail cut across the slides. We had lunch at the top and then descended back down to the falls.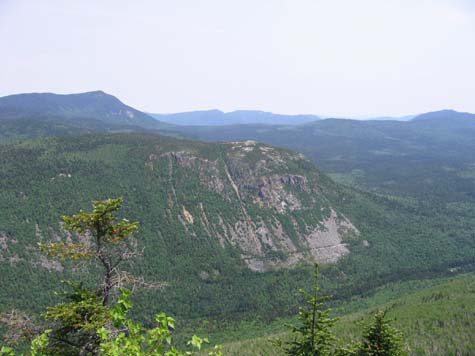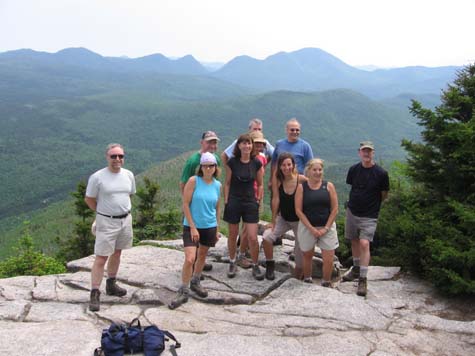 Once we were back at the falls, shoes and socks came off and we cooled our feet in the water. It is not clear who instigated it, but Dennis and Soleil got into a water fight that somehow managed to get a couple of others wet. Nobody was complaining, the water felt great.

No one wanted to move after our break at the falls, but eventually we headed down the rest of the trail to the parking lot. Part of the group wanted the traditional post-hike ice cream, but there was some heavy lobbying for nachos and buffalo wings. In the spirit of trying to keep everyone happy we did both!

Special thanks to Deb for being so helpful yesterday.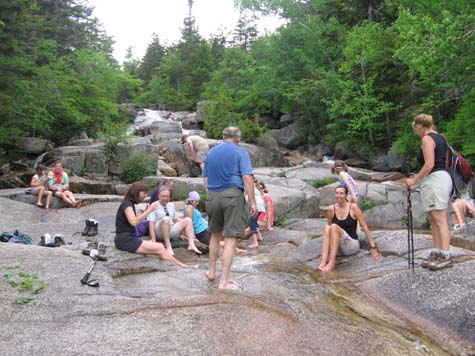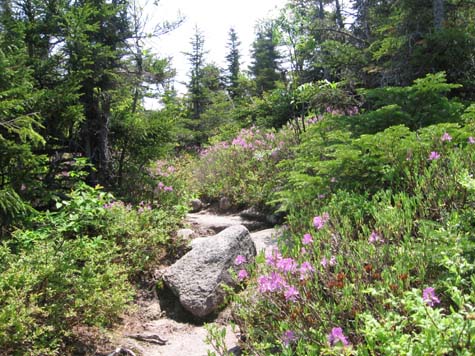 More Photos
Members may see more photos in our online photo album.