Wapack Range, October 18, 2008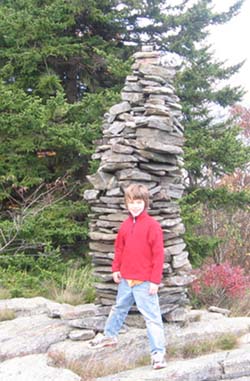 Preview
We will be hiking the Wapack trail starting on the western slopes of Kidder Mountain with an option to climb a side trail to the summit, where there should be views. The side trail adds 1.8 miles and about 1-1/2 hours I would guess.

From there we hike the four or so peaks of Temple Mountain coming back down towards Route 101 at which point there is a further option to climb South Pack Monadnock to get to the Raptor station a short distance north of the summit.

From car to car the whole trail should take us around 6 hours for 7.1 miles without summiting Kidder.

NEXT HIKE: October 18, Wapack Range
MEETING SPOTS: Raymond Post Office, Raymond NH at 7:15 a.m.
Route 101 Dunkin Donuts/Supermarket Plaza, Bedford NH (meet on the Wallace Road/Rt. 101 side of the lot) at 7:45 a.m.
End-of-hike trailhead: Miller State Park off Route 101 at 8:30 a.m.
Start-of-hike trailhead: Windblown Ski Area near the junction of Rtes. 124/123 to spot cars at 9:00 a.m.
HIKE LEADER: Reinhild Davis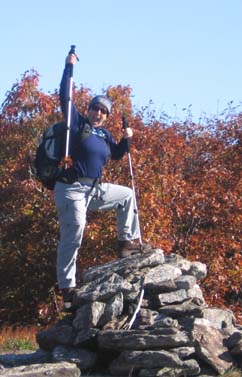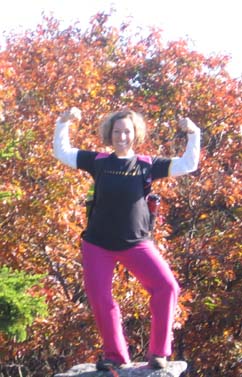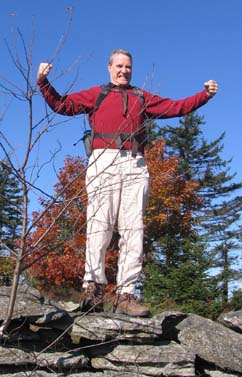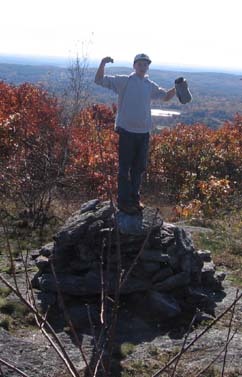 Trail Report
Seven people started the Wapack Trail hike by not finding the trailhead. After walking a few hundred yards along the road the problem was quickly rectified and the trailhead located.

Upon reaching the cutoff for Kidder, we decided to summit and were rewarded with great views of the Wapack range to the south. We soon split into a faster and slower group, and at the first Temple Mountain peak we were joined by another four hikers who had started at the Temple Mountain trailhead.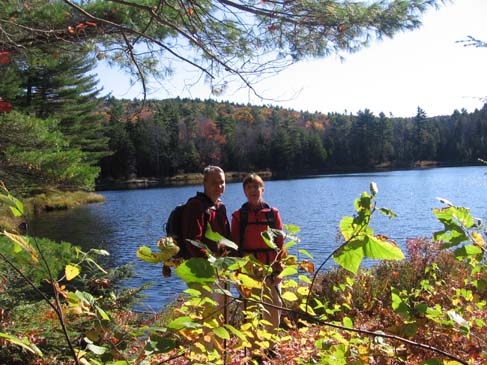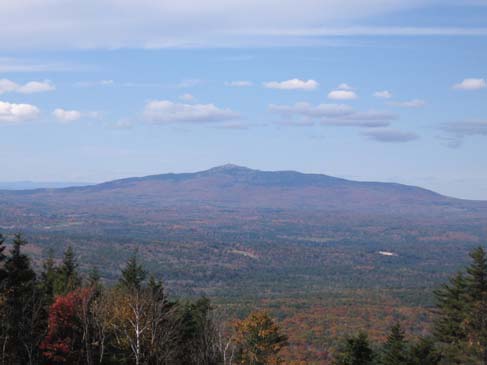 The trail was very diverse, with lots of ups and downs and several peaks and viewpoints. The highest peak, Holt, is wooded with no views. We also had the greatest age range of any hike in recent memory, from 8 to 82!

No one opted to climb Pack Monadnock, as we had had no luck seeing any migrating raptors, probably because it was too late in the season, although the weather was perfect!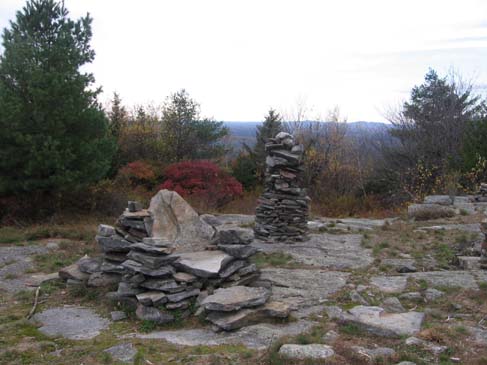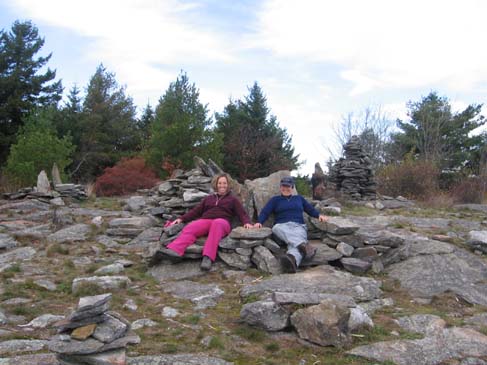 More Photos
Members may see more photos in our online photo album.