Sandwich Mtn., June 30, 2007
Preview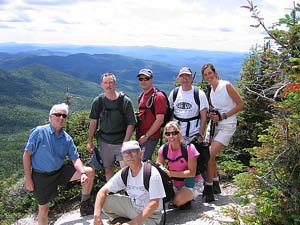 Next up, Charlie is taking us to Sandwich Mountain - here is his preview: On June 30th we'll do a loop hike in Waterville Valley up Sandwich Mountain. We will go up the Drake's Brook Trail, and join the Sandwich Mountain Trail to the summit. On the way down if the day is clear, we will take a .2 mile detour to Jennings Peak, then descend by way of the Sandwich Mountain Trail.

The total distance (excluding the detour) is 8.3 miles with an elevation gain of 2600'. Book time is 5-1/2 hours. The hike passes several ledges that provide nice views, the trails go through nice forests, and there is no rock climbing or other strenuous work to get to the summit - a.k.a. a moderate hike. Poles will be useful for two stream crossings.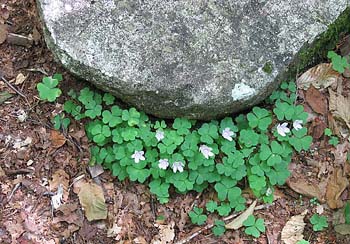 NEXT HIKE: June 30, Sandwich Mtn.
MEETING SPOTS: Exit 14 off of Rt. 93, LL Bean/Hannaford side, Concord at 8:00 a.m.
Exit 23 off of Rt. 93, Irving Station at 8:30 a.m.
Trailhead at 9:15 a.m
TRAILHEAD: The trailhead is on right side of Rte. 49, just before the turnoff to the Waterville Valley ski area.
HIKE LEADER: Charlie Raeburn
Trail Report
Charlie lead a great hike to Sandwich Dome, here is his review:

On June 30th, 15 hikers set out for the summit of Sandwich Mtn. in Waterville Valley. It was an ideal day for hiking - temperatures in the 60's, clear skies, and a nice breeze to keep us comfortable and to keep the bugs away. We went up the Drake's Brook Trail to the Sandwich Mountain Trail. About half the group continued on to the summit, while the other half decided to go Jennings Peak and then return to the cars via the Sandwich Mountain Trail.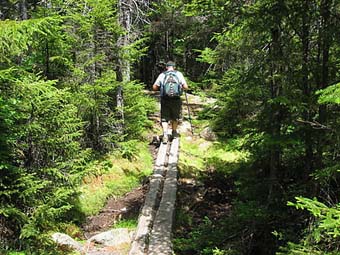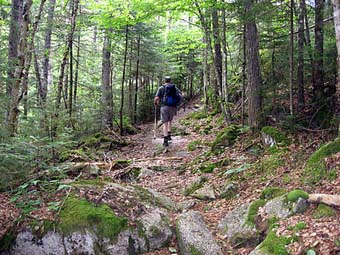 The first group also got to Jennings Peak on the way down, enjoyed the nice views from the ledges, and ate the second half of their lunches - the first half being consumed on the Sandwich summit. We were fortunate that both the stream crossings had low water levels, making the crossings relatively easy for all but a couple who did a little water dancing. All in all, a great day for a hike.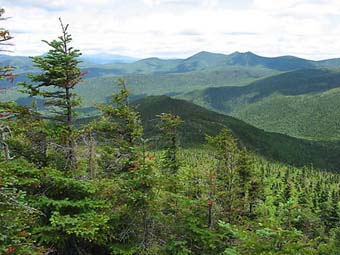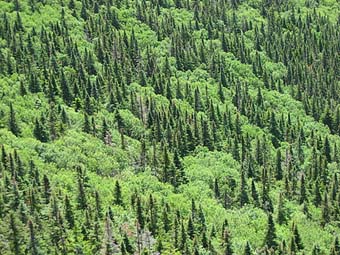 More Photos
Members may see more photos in our online photo album.