Potluck and Northwood Meadows State Park, March 7, 2009
Preview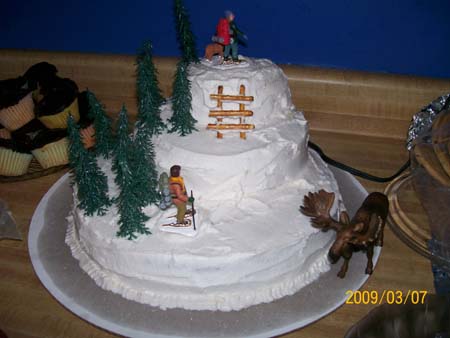 It is time for our annual potluck to eat and greet (well, also to plan). We will be meeting at Deb's house this year in Barrington. Faye will lead the pre-potluck hike. Bring your potluck contribution and good ideas for next season!

Hike Description:

Let's work up an appetite before the potluck by exploring the trails at Northwood Meadows State Park. There's a nice loop around Meadow Lake from 4-6 miles, depending on footing and whether we make the detour over to Demon Pond. It's fairly flat, but you probably need snowshoes or stabilicers or yaktrax. Some of it will be on snowmobile trails, but I'll try to keep that to a minimum.

NEXT HIKE: March 7, Potluck and Northwood Meadows State Park
MEETING SPOTS: Walmart in Newington at 12:00 p.m.
Exit 14 off of Rt. 93, LL Bean/Hannaford side, Concord at 12:15 p.m.
Northwood Meadows State Park Trailhead at 12:45 p.m
TRAILHEAD: The signed trailhead is on the south side of Route 4 in Northwood about 8.5 miles east of the Epsom Traffic Circle and 2.8 miles west of the lights at the Route 9/202/43 junction. It's across the street from Piece Time Puzzles and the Jade Imperial restaurant. Be sure to park so the snowmobiles can get through the parking lot, and anyone parked in the overflow parking area to the east can get back to the main exit.
HIKE LEADER: Faye Doria
POTLUCK HOSTESS: Deb Hann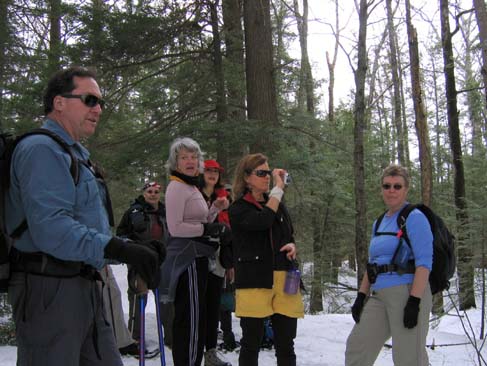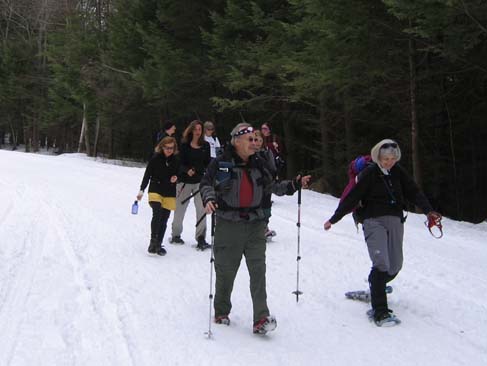 Trail Report
We created our brand new 2009-2010 schedule with 40 events to include some great camping, backpacking, fireworks, raptor sighting, swimming, and costume hiking this year. There will be a separate e-mail going out soon about the 7/24-8/2 camping and hiking that Faye is planning as she has a robust list of hikes she will be doing and instructions on how to register for a campsite at the Dolly Copp Campground at Barnes Field just below Gorham, NH if you want to stay overnight any time during that week.

This year when posting photos to the shutterfly website, each of us will upload them ourselves to the link below rather than e-mailing them to Sue. You can also cc Sharon Sierra with any pictures you might like to have posted to our website.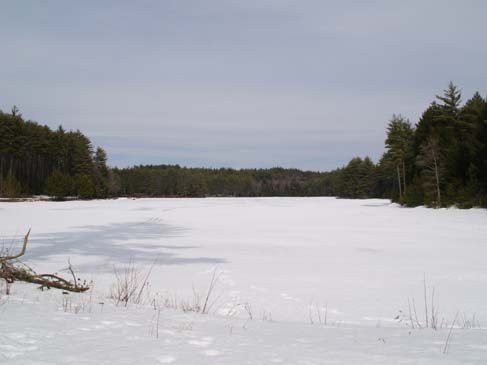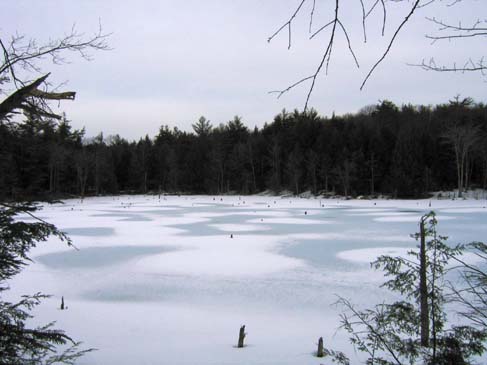 Thanks to Faye and Deb for planning the hike and potluck in what turned out to be ideal locations for nearly everyone. Over a dozen and a half people participated in the Northwood Meadows hike and potluck.

We had very warm weather and little snow for our easy walk through the state park. We walked about 4 miles and built up an appetite prior to the potluck. We had a wide variety of great food and goodies at the party and got to socialize a long time before settling in to prepare the calendar.

As you will see, the schedule is extremely varied with something for everybody all year. We are even doing a traditional "seacoast day hike" a great sunset warmup hike for March. You'll definitely want to come out for some of the swim hikes this summer as there were promises of appearances and disappearances of speedos you don't want to miss!

-- Diane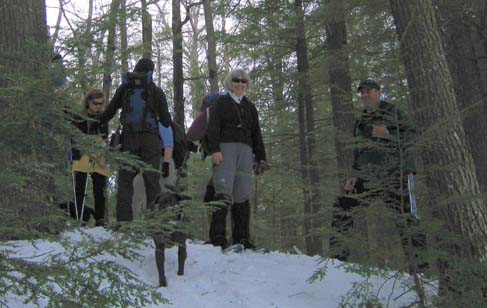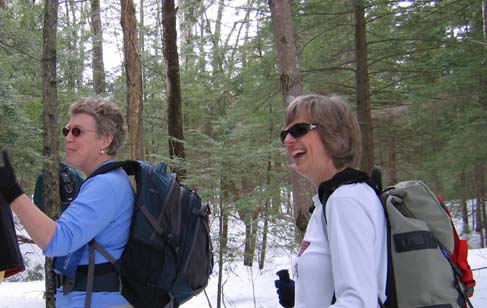 Thanks...
- to Deb for welcoming us all into her beautiful home for the potluck and being such a gracious and well-organized hostess.
- to Diane for another year of doing a great job leading the club
- to Mark, our "unofficial official" club photographer for sharing his beautiful shots with us all
- to all the hike leaders for taking time out of their busy schedules to plan and organize us so that we can enjoy so many hikes!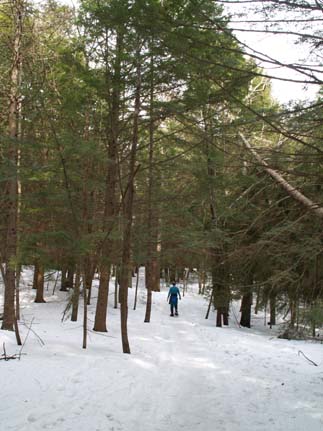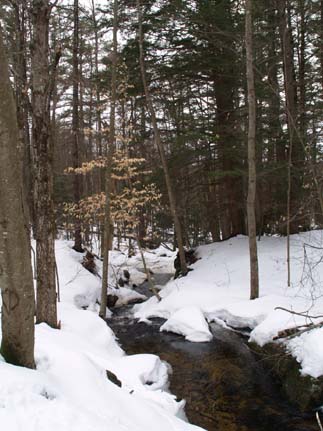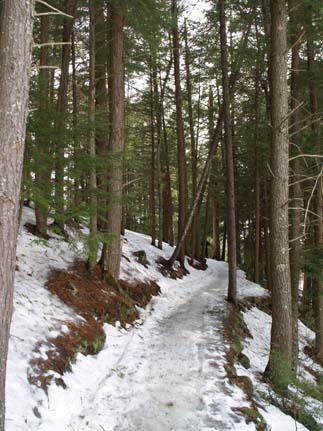 More Photos
Members may see more photos in our online photo album.