Nancy Cascades, Nancy Pond, Norcross Pond, Mt. Nancy, October 4, 2008
Preview
Join me on Saturday, October 4th for one of three overlapping hikes. Your choices are fairly easy, moderate, and complicated.

The Fairly Easy Hike - means taking Nancy Pond Trail just to Nancy Cascades. This hike is 5 miles round-trip with less than 1500' elevation gain. It's perfect for those of you that haven't done much hiking this year, or if you want to bring a child or non-hiking friend. Nancy Cascades are a beautiful waterfall, somewhere between 150' and 300' tall, depending on who is doing the measuring. You can go at a leisurely pace, have lunch and relax at the falls, and turn around when you get cold (it will be cooler near the falls). If you are carpooling with someone on one of the longer hikes, be sure to coordinate when and where to meet up on the descent.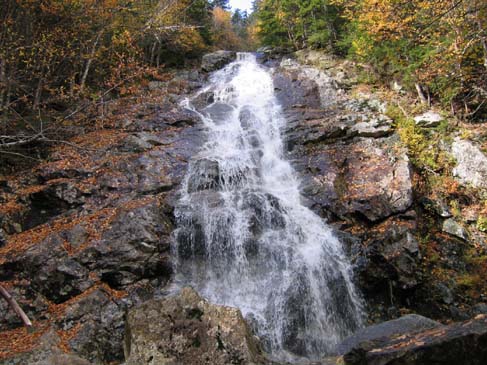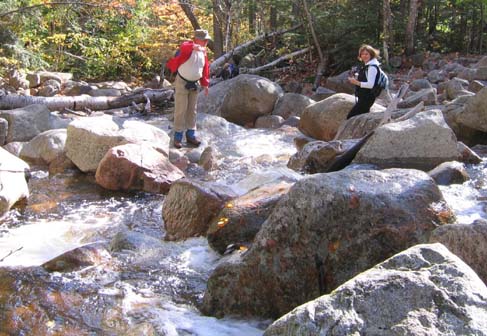 The Moderate Hike - goes to Nancy Cascades, then on to Nancy and Norcross Ponds. This hike will be 8.6 miles, with 2,180 of elevation gain. It should take about 6 hours. The trail climbs more steeply after the cascades, with great views of the mountains behind you as you traverse the switchbacks. There isn't a peak at the top. Instead we will find a virgin spruce forest and 4-acre Nancy Pond. The trail goes along the north shore and reaches a height-of-land with Norcross Pond beyond. Nancy Pond drains to the Saco River, but 7-acre Norcross Pond drains to the Pemigewasset River.

At the west end of Norcross Pond is a ledgy natural dam that gives a stunning view of the Pemigewasset Wilderness and Mount Bond. That sight is truly worth the trip! We did this hike a few years ago and I'm going back just for that view, now that I have actually climbed Mount Bond.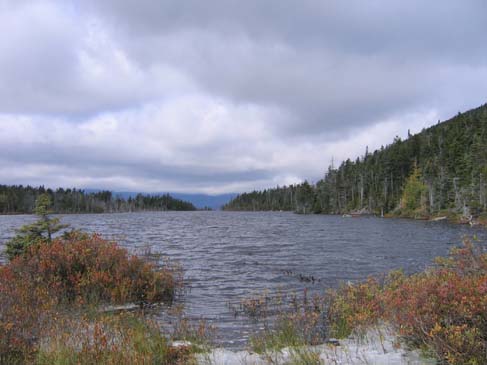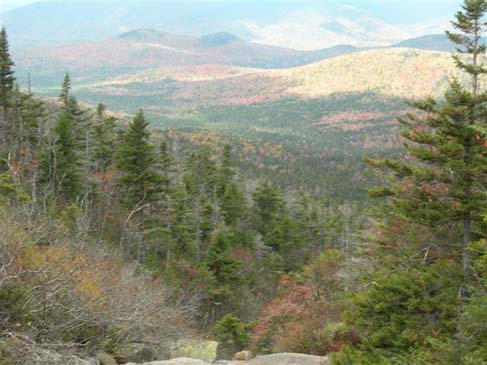 The Complicated Hike - for those who want to bag Mount Nancy (one of the New England 100 highest at 3,926'), you do that over an unmarked route from the end of Norcross Pond. I think it's another 0.75 miles or so to Mount Nancy. And then you have to return to Norcross Pond and descend. If you are planning to do this, please let me know. I won't worry if you run ahead, but I will worry if you don't rejoin the group when it starts to descend. I'm not going, so bring your own map or GPS coordinates.

NEXT HIKE: October 4, Nancy Cascades, Nancy Pond, Norcross Pond, Mt. Nancy
MEETING SPOTS: Exit 14 off of Rt. 93, LL Bean/Hannaford side, Concord at 6:30 a.m.
Mobile station in Wakefield (junction of Rt. 16 and 109) at 7:45 a.m.
Nancy Pond Trailhead at 9:00 a.m
TRAILHEAD: West side of Route 302, 1+ miles north of Sawyer River Road. There is limited parking at the trailhead, so please be considerate of others as you choose where and how to park.
HIKE LEADER: Faye Doria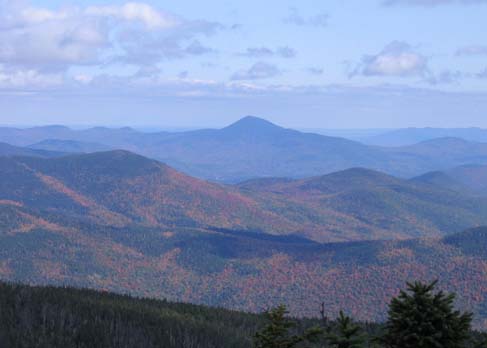 Trail Report
On Saturday, October 4th, ten dayhikers and three dogs traveled to Nancy Cascades for some wonderful viewing of the first cascades. One departed after that and the rest went to Nancy and Norcross Ponds. Three ventured further to the end of the second pond where we came upon an open campground in the center and a trail leading left to the Pemi Wilderness. You can take that trail over the rocky watercrossing and travel over to Carrigain which leads to the Desolation Trial.

We instead about-faced and took the unmarked trail to the left. When you come upon the campground and turn around you see Nancy Pond Trail to the right and a straight dead tree in the middle leaning slightly and an opening through the woods that leads to another campground. You bear left from that campground and travel until you reach a slide. A few feet from the slide is an unmaintained steep trail that goes about 3/4 of a mile to the top of Mount Nancy where fantastic views of Mount Washington, Webster Cliffs and Mount Jackson as well as North Tripyramid and the span of Crawford Notch can be seen in dramatic color at this time of year.

We headed back out with people more or less paired up to end our trip.

Thanks Faye for leading us to a different area that many had not explored!

-- Diane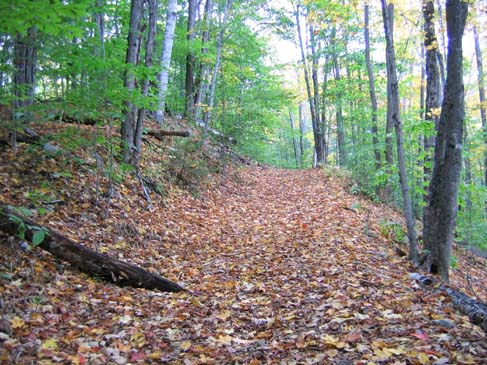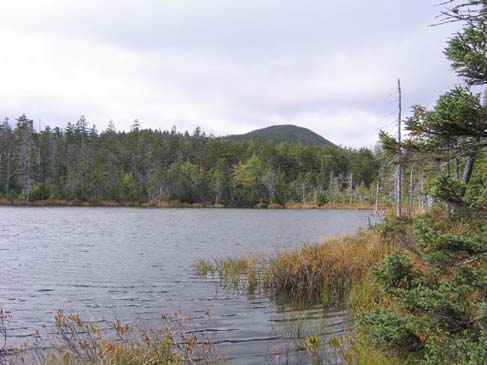 More Photos
Members may see more photos in our online photo album.