Mount Monroe, July 26, 2008
Preview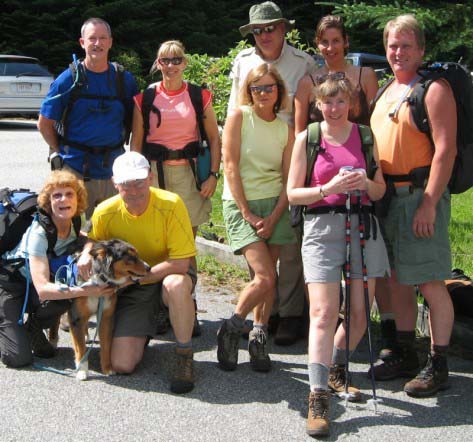 Mt. Monroe is the fourth highest mountain in New Hampshire (5372 feet). We'll be climbing up the Ammonoosuc Ravine Trail passing the Lakes of the Clouds hut. This is a beautiful trail with waterfalls, brooks, and pools. While it is one of the shortest ways to hike up Mount Monroe, the last mile of the trail is steep and difficult. The trail is 6.8 miles round trip.

Pack a fleece or warm jacket, gloves, and hat!

NEXT HIKE: July 26, Mount Monroe
MEETING SPOTS: Walmart in Newington at 7:45 a.m.
Exit 14 off of Rt. 93, LL Bean/Hannaford side, Concord at 8:00 a.m.
Mobile station in Wakefield (junction of Rt. 16 and 109) at 8:30 a.m.
HIKE LEADER: Claudette Raymond

If you meet in Newington and don't have a full car, you might want to swing by Wakefield to regroup with others or go direct to the trailhead -whatever works BEST for YOU.

Hike leader is meeting at the Concord carpool so don't wait up for Claudette elsewhere.
Trail Report
Nine day hikers showed up at the Ammonoosuc Ravine Trailhead and headed up Mt. Monroe at 10:30. The first mile of the trail was muddy and the black flies were nasty. Most of us made it to the Lakes of the Cloud hut by 1:00.

The temperature was in the 80's, sunny with a slight breeze at the summit, and no rain. We didn't need a jacket, hat, or gloves after all.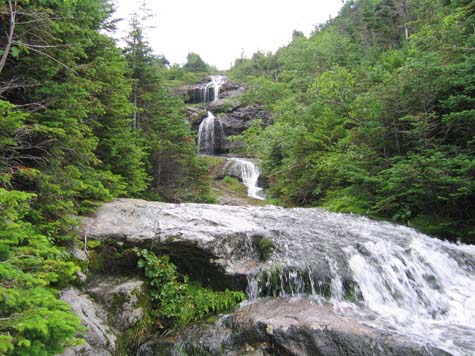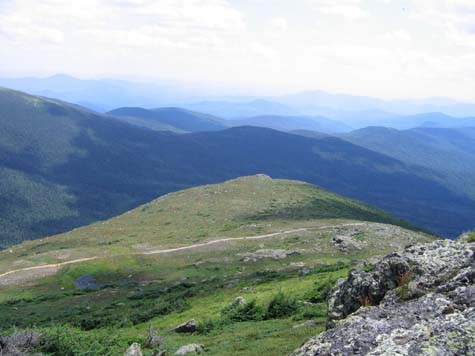 Five people in the group decided to head over to Mount Eisenhower and hike down Edmands Path while four of us headed back down Ammonoosuc Ravine Trail and arrived at the trailhead around 4:30.
Our group headed to Waterville Valley for nachos, chicken fingers, popcorn and beer! We arrived back at the Concord meeting spot at 7:55 and noticed Jim's car still at the meeting spot, so hopefully that group make it back safely.
Mount Monroe pictures, along with Northwood "tornado" pictures available at:
www.snapfish.com
User: sdh@snapfish.com Password: hiker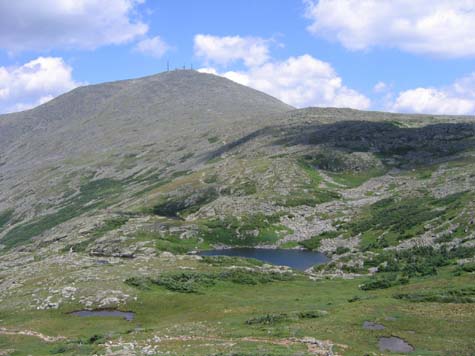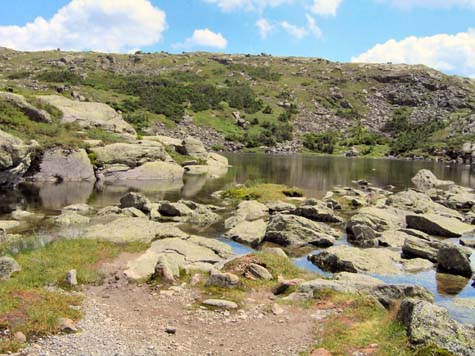 More Photos
Members may see more photos in our online photo album.