Mount Monadnock, August 30, 2008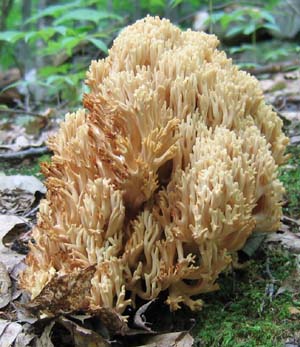 Preview
The next hike is up good old Mount Monadnock. We'll be taking the Birtchtoft Trail to the Red Spot trail to the Pumpelly Trail. It's 3.5 miles to the summit.

I'd say a medium moderate will some steepness. The top is big and totally open all around.

NEXT HIKE: August 30, Mount Monadnock
MEETING SPOTS: Raymond Post Office parking lot at 8:45 a.m. Take exit 5 off Rt. 101, go right off the exit, and take a left at the Shell gas station across from McDonalds. Park behind the gas station at the entrance to the post office.
Rt. 101 Amherst, parking lot across from Black Forest Bakery (great snacks and coffee/tea at Black Forest) before Rt. 122 at 9:30 a.m.
Rt 101 Center of Dublin, Yankee Magazine Parking lot, right at the center island flagpole at 10:00 a.m.
HIKE LEADER: Dennis Marchand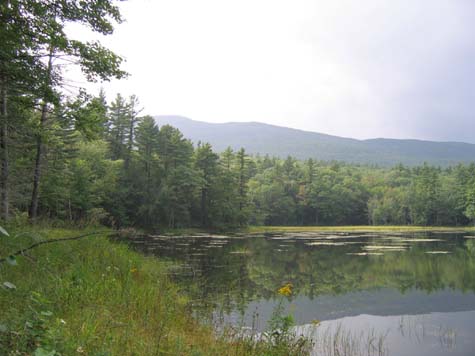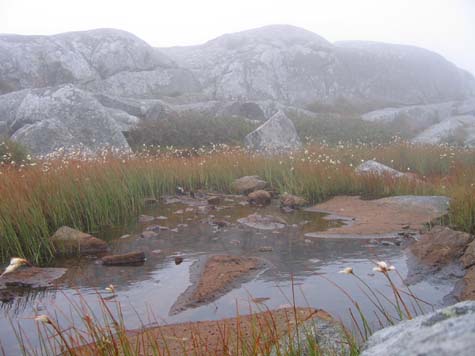 Trail Report
Eighteen hikers showed up at three different meeting spots. Luckily somebody noticed some were in a different spot. Please check the newsletter for the actual meeting spots.

Nice day for a hike. Today though we had different ability levels which resulted in some very different summit arrivals. The quick group had a lot of waiting to do. Even so this was a very enjoyable hike.

The route we took isn't heavily used; we didn't run into anyone until we were more then halfway up. We first started off going by a nice pond which has a loop trail around it for the walkers. Then our route passes along an old stone wall, lots of work. It shows how the forest takes over when things are left alone. At one time this was pasture land. Near the top we had lots of climbing on rocks. The top was partially in the clouds.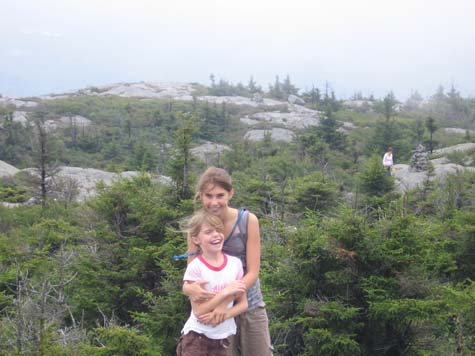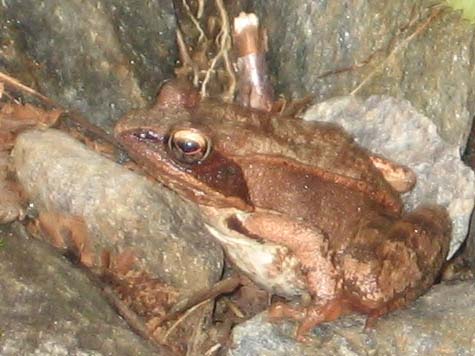 We even had two new little hikers, 8 and 11, I think. They did an awesome job. It's always nice to see future mountain girls in action. If it's made enjoyable for them they'll be back. On the summit Ranger Jane (?) had some old pictures of hikers from the early 1900's. The women wore long dresses and the men were in white shirts and vests. Quite a difference now.
On the way down we had some trouble. The quick group was down in a jif and had to wait a very long time, 1-1/2 hours before even everyone was down. They finally had enough and left. I'm going to say if your carpool is down and all together no need to wait. The last of the hikers got a little sidetracked and didn't get down till even later, another hour. Lots of times we all stay together and this isn't a problem. Enough of that ranting. Our group went to Peterboro for ice cream and chocolates.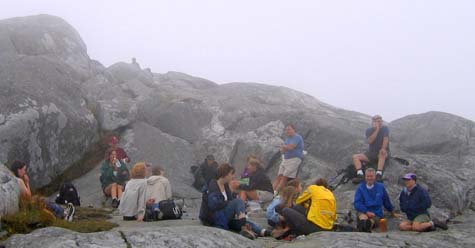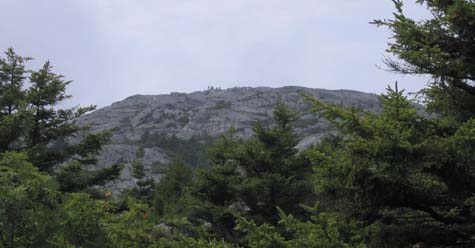 More Photos
Members may see more photos in our online photo album.