Jackson and Webster, September 13, 2008
Preview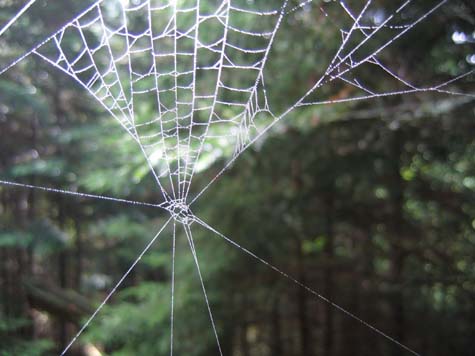 From Route 302 we will hike the Webster-Jackson Trail to Mount Jackson. This is the day that, as an act of remembrance to September 11th, American flags will be raised atop all 48 four-thousand foot and higher mountains in New Hampshire. From Jackson, many other 4,000-footers are visible, so it will be a good place to have lunch and take in the views.

After leaving Jackson we will hike to Mount Webster and then continue on along the Webster Cliff Trail which has great views of Crawford Notch including the Willey House area. The total hike will be about 7 hours.

You can find more information about the flag raising at http://www.flagsonthe48.org/.

NEXT HIKE: September 13, Jackson and Webster
MEETING SPOTS: Exit 14 off of Rt. 93, LL Bean/Hannaford side, Concord at 7:00 a.m.
Mobile station in Wakefield (junction of Rt. 16 and 109) at 7:00 a.m.
McDonald's in West Ossipee (junction Rt. 25E and 16): 7:45 a.m.
Webster-Jackson Trailhead at 9:00 a.m
TRAILHEAD: Traveling EAST from Route 3, go 8.9 miles on Route 302.
Traveling WEST from Bear Notch Road, go about 14 miles on Route 302.
HIKE LEADER: Mark Malnati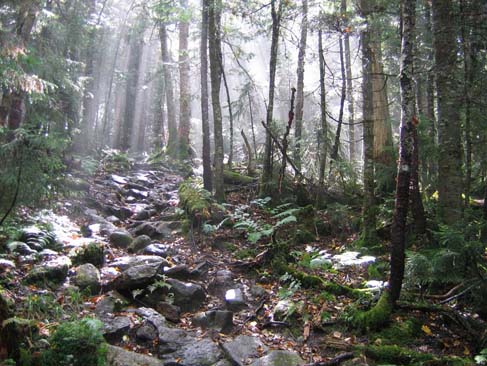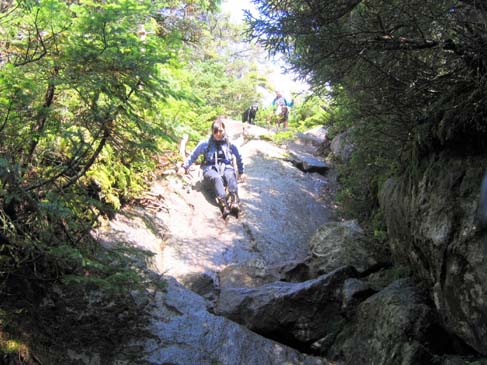 Trail Report
Storm clouds gave way to a very nice day as eight hikers and three dogs made their way to Mount Jackson. We took Webster-Jackson Trail to the Jackson Branch and then climbed to the summit. The views were great and we enjoyed identifying mountains with help from the Scudder's White Mountain Viewing Guide. We ate our lunch and chatted as the Flags on the 48 team set up. There were plenty of other hikers there to see the flag, including a five-year-old girl who was peak-bagging; I think that Jackson was her seventh! Using binoculars, we could see flags on Pierce, Eisenhower, Willey, and Field.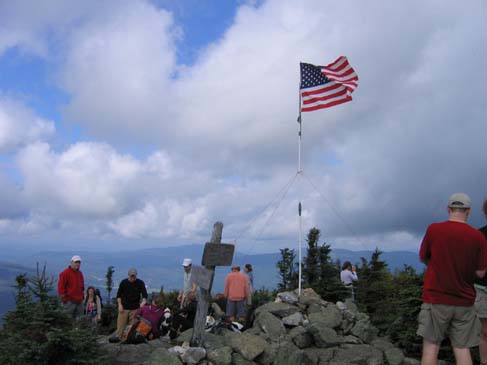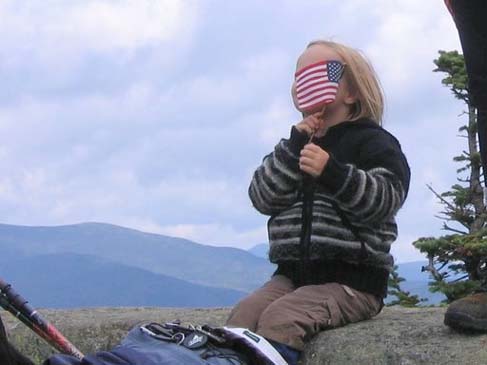 After lunch we hiked over to Mount Webster. At the summit we took a nice long break, taking in the views of Crawford Notch. Once we realized that we could not spend the rest of the day sunning on the summit we continued down Webster Cliff Trail. I had been anxious to repeat the cliff walk ever since Dennis took us there a few years ago; this trail provides many spectacular views. It's pretty cool to look down 2,000 feet to the Willey House.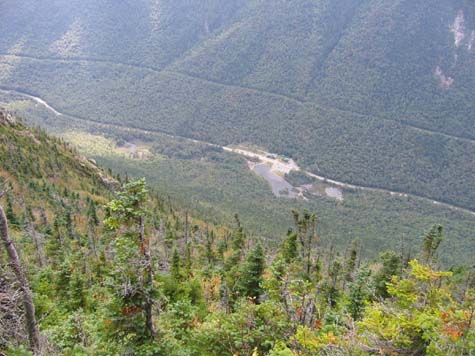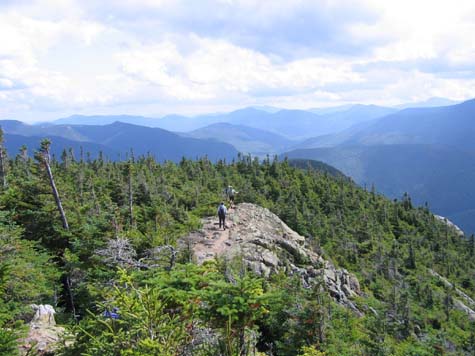 We hiked south along the ridge, then eventually descended into the woods where a series of switchbacks took us to our spotted car. This hike gave us some steep hiking, nice scrambling, and lots of views. We covered the 7.3 miles in about 6.5 hours. Back at the cars we enjoyed refreshments as we looked up at the cliffs that we had just hiked.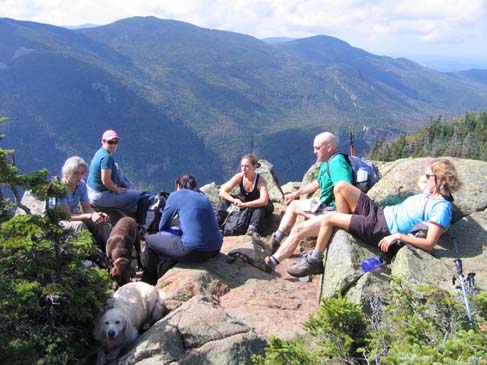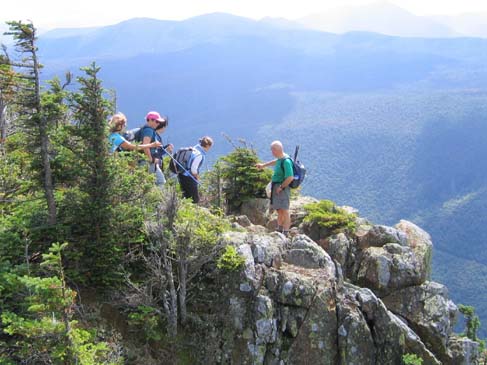 More Photos
Members may see more photos in our online photo album.