Hampstead West Road, December 6, 2006
Preview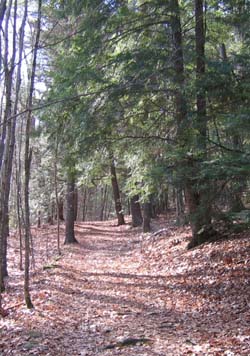 Our next hike is coming up, Reinhild is taking us to Hampstead West Road - here is the preview:

The description is basically a rambling conservation land 4-5 mile walk through former pasture land/new growth woods and wetlands. The hike is easy, and should take no more than a few hours.

There is an Ice Cream place in town that's open year round, but I'll also be inviting anyone who cares to come to my house afterwards to a casual get together and an outdoor fire, weather permitting, since I live in town (actually, within walking distance).

The walk will take place rain or shine, but I'll cancel in case of a snowstorm.

NEXT HIKE: December 6, Hampstead West Road
MEETING SPOT: Exit 5 off of 101, go north to the shopping plaza (Center St.) Park by the Post Office, 9:30 am
TRAILHEAD: Rt 121 .05 miles south of the Hampstead Town center on the right just after a driveway after the town "barn", or public works depot. Across the street is a car repair shop. 10 am
HIKE LEADER: Reinhild Davis
Trail Report
On December 2nd Reinhild took us to the Hampstead Conservation area, here is her report: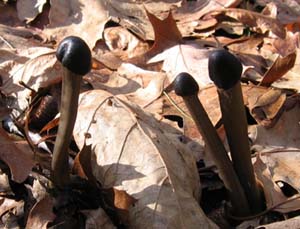 Nine hikers set out at about 10:15 a.m. on a beautifully clear but cool and windy day to explore the West Road Conservation Area, as it is commonly known. Less than 1/2 hour into our walk we lost the trail due to clearing for a new development and had to double back. The whole walk was kind of like that, and we were not always sure where we were, even though Reinhild the hike leader had a map. But we managed to have a lovely and otherwise uneventful almost four-hour hike, all within a few miles of "downtown" Hampstead. The only disappointment was the local ice cream shop was closed for the season.
More Photos
Members may see more photos in our online photo album.