Ethan Pond and Thoreau Falls, June 6, 2009
Preview
This hike will take us along Ethan Pond Trail to Zealand Trail, ending at Zealand Road. The hike will total 9.5 miles with a 1,500 foot elevation gain. With breaks this will take us about 6.5 hours. Along the way we will see Ethan Pond and Thoreau Falls, and we will look up at Zeacliff and Whitewall Mountain while we hike along some open landslide areas.

We will need to spot cars for this hike, since the two spots are about 20 minutes apart. I will arrive a little early with volunteer car spotters. The whole group will meet at the Ethan Pond trailhead at 9:30 to start the hike.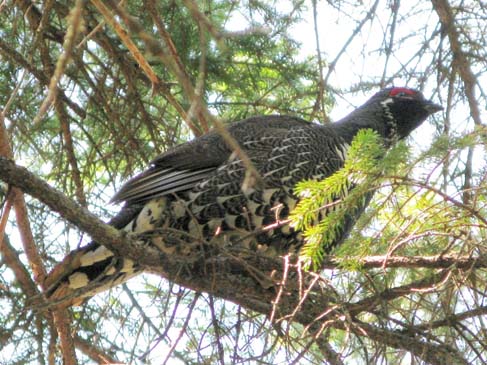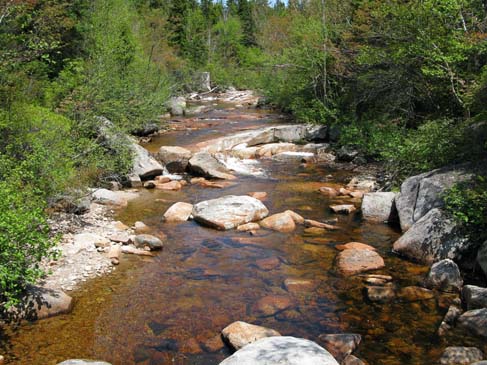 NEXT HIKE: June 6, Ethan Pond and Thoreau Falls
MEETING SPOTS: Exit 14 off of Rt. 93, LL Bean/Hannaford side, Concord at 7:30 a.m.
Mobile station in Wakefield (junction of Rt. 16 and 109) at 7:45 a.m.
Ethan Pond Trailhead at 9:30 a.m
TRAILHEAD: Traveling EAST from Route 3, go 12.7 miles on Route 302. Traveling WEST from Route 16, go 16.7 miles on Route 302. Turn south at the Appalachian Trail crossing (Wiley Station Road) and follow the narrow paved road 0.3 mile to small parking area just below some railroad tracks.
HIKE LEADER: Mark Malnati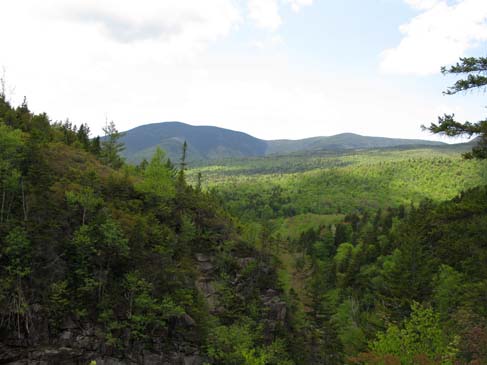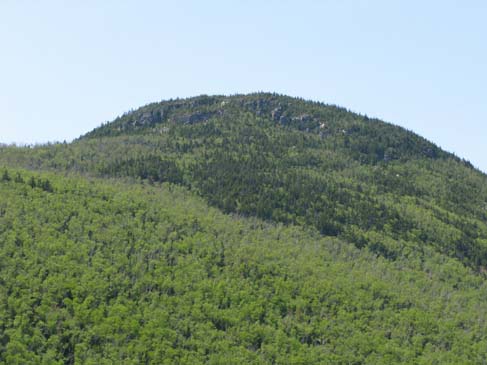 Trail Report
We were lucky enough to have one of those perfect June days, lots of sunshine, but not too hot. Fifteen hikers headed up Ethan Pond Trail while Deb, Tessa, and Quincy departed from the Zealand parking lot. We all met up at Thoreau Falls, enjoyed the views, and had lunch. Some hikers did a little wading, all of us sat around on the rocks for a nice long time.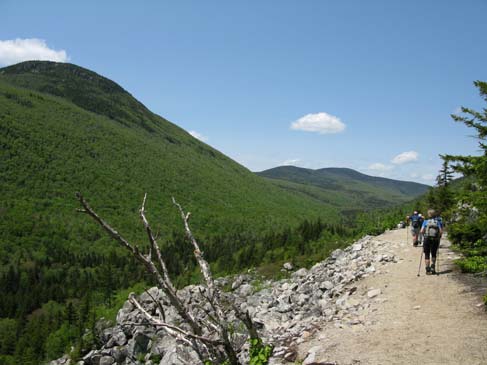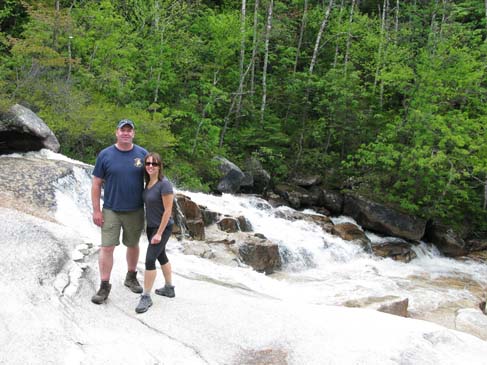 Once we were finally hiking again, we continued along Ethan Pond Trail where we enjoyed more beautiful views - Whitewall on our right and Zeacliff on our left. We made our way to the Zealand Falls Hut, then over to Whitewall Brook where once again we lounged on the rocks with the cold water flowing around us. Several folks took advantage of the cool water and dipped their aching feet. Back at the hut we admired the view as we looked down the valley that we had just hiked.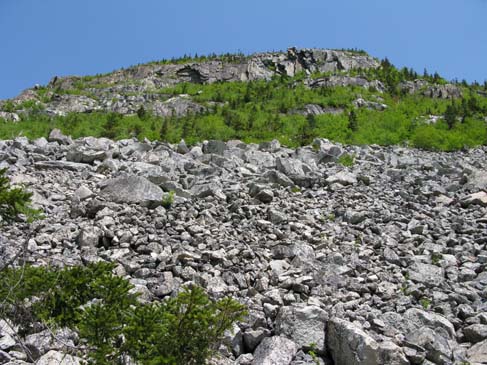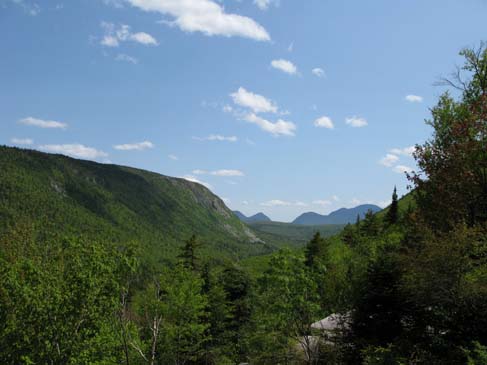 Then we undertook the final leg, this time taking Zealand Trail to the parking lot. Our car spotters shuttled us over to starting point where we enjoyed some cool beverages then said our goodbyes. Thanks for all the great company!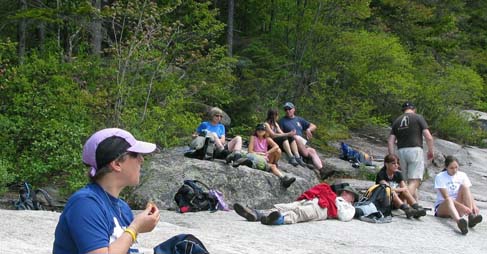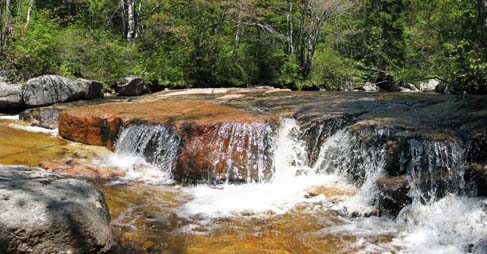 More Photos
Members may see more photos in our online photo album.