Cannon Mtn., October 20, 2007
Preview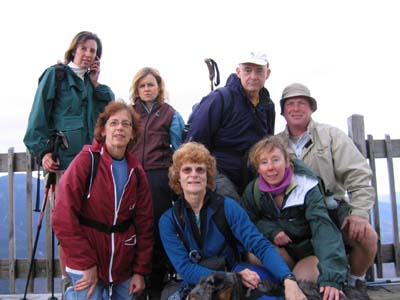 Our next hike is to Cannon Mountain. Located in the center of Franconia Notch State Park, there are parking areas on either side of the Parkway with a foot travel tunnel running underneath. The Lonesome Lake trail starts on the west side of the highway, at the southern end of the parking area. No WMNF parking pass is required.

From the parking lot, the Lonesome Lake Trail crosses a bridge and heads through the campground, crossing several campground roads. It climbs slightly from the campground, then turns left and crosses several small brooks, and a couple on plank bridges. After 0.4 mile the Hi-Cannon Trail leaves right while Lonesome Lake Trail continues ahead on a long switchback. The Hi-Cannon Trail is not dog friendly so we will continue along the Lonesome Lake Trail.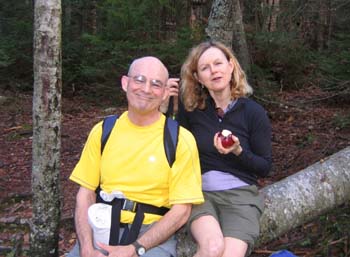 We will hike by the lake then continue on to the junction with the Kinsman Ridge Trail, we will summit and enjoy the observation tower at the top. This is a 2400 foot ascent, 6+ miles round trip, about 5 hours.

NEXT HIKE: October 20, Cannon Mtn.
MEETING SPOTS: Exit 14 off of Rt. 93, LL Bean/Hannaford side, Concord at 8:15 a.m.
Trailhead at 10:00 a.m
TRAILHEAD: Northbound, exit 34B to reverse direction, go south on 93 then exit at Lafayette Campground, turn left at bottom of hill for hiker parking.
HIKE LEADER: Mark Malnati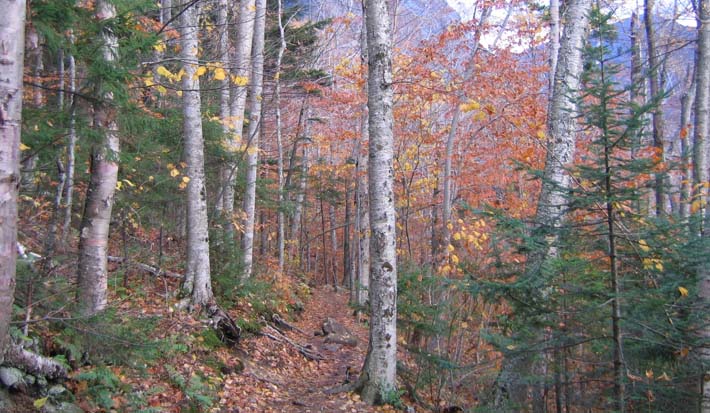 Trail Report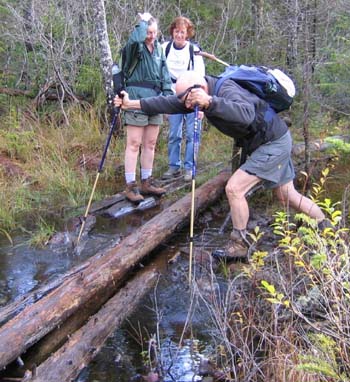 On October 20th, eight hikers and one dog made their way to the top of Cannon. We started out on the Lonesome Lake Trail, visited the lake then made our way to the Kinsman Ridge Trail. We had a couple of interesting water crossings and there were a few comments about the joys of climbing over large boulders. We paused at each junction to regroup and took lots of breaks -- a couple of hikers suggested that we rename to the "Seacoast Breakhikers" -- but nobody was complaining!

The group enjoyed lunch at the junction just before the summit. We were joined by a squirrel who feasted on a fluffernutter, grapes, raw cranberries, and nuts. I think he liked us. We enjoyed the views at the summit and fielded questions from the tram riders on why we had ski poles when there was no snow.

The hike down went well, we managed to dodge any real rain - it started pouring as we drove out of the parking lot. Driving down 93 we were treated to a vivid double rainbow, it was incredible to see so many cars pulled over to the side of the highway so they could enjoy the view.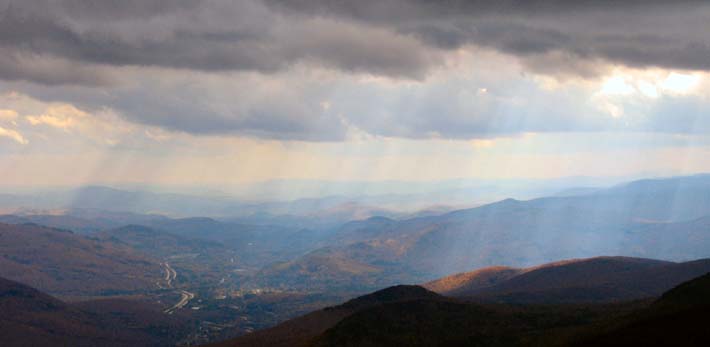 More Photos
Members may see more photos in our online photo album.