Belknap Ridge, July 19, 2008
Preview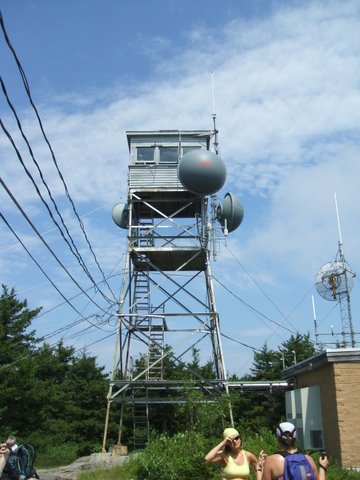 The hike along the Belknap Ridge has a little of everything - views, climbs, wooded trails, ponds, ledges. The hike involves summiting eight peaks, the tallest being Belknap Mountain at 2382 feet. For the purists, there is a ninth peak, Mount Rowe, that we will not be doing. In fact, the two other times I've done this hike with a group of strong hikers we never made it up Mount Major which is the last we'll come to. We can decide on Major when we get to the trail junction.

We'll meet at the Mount Major parking lot to figure out how to best handle the car spotting. We'll then get as many hikers into as few vehicles as possible to drive over to the Gunstock parking lot to start the hike. There are many trails that crisscross the trails we will be on, so it will be important to stay together as a group. There are limited signs, but the trails are well blazed (mostly). I'll bring copies of maps to hand out at the beginning of the hike. I assume dogs are allowed on the trails, although I have not seen any on prior hikes. The length of the hike is about 9 miles.

NEXT HIKE: July 19, Belknap Ridge
MEETING SPOTS: Exit 14 off of Rt. 93, LL Bean/Hannaford side, Concord at 8:00 a.m.
Wal-Mart parking lot, Newington, NH at 8:00 a.m.
Mount Major parking lot at 9:00 a.m.
TRAILHEAD: Large parking lot south side of Route 11 about 2.2 miles east of Route 11-A. From I-95 in Portsmouth, follow the Spaulding Turnpike/Route 16 north about 21 miles to exit 15, then follow Route 11 about 20.6 miles west to parking lot on left
HIKE LEADER: Charlie Raeburn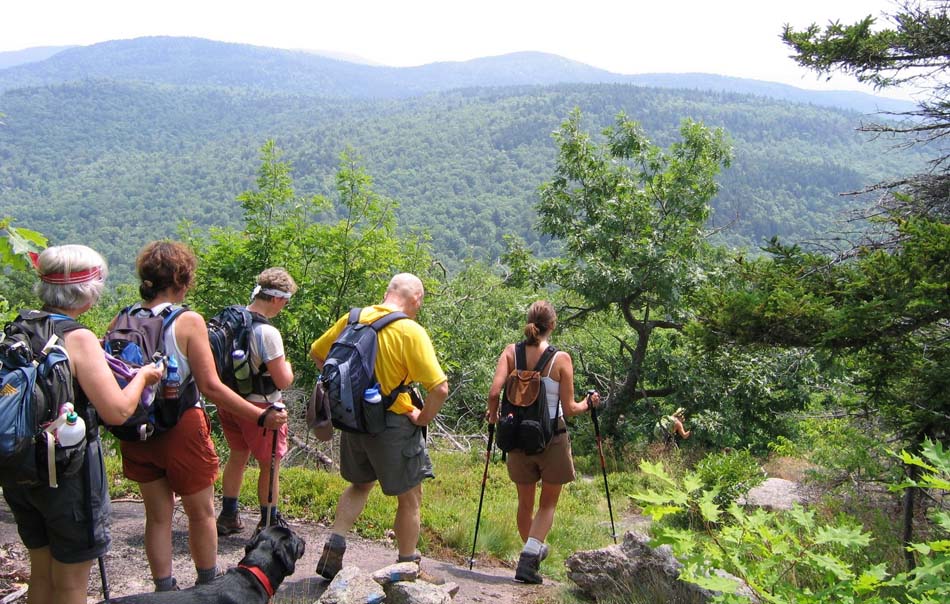 Trail Report
On July 19th, fifteen hikers and two dogs met at the Mount Major parking lot for the beginning of our hike across the Belknap Ridge. First we had to get ourselves over to the starting trailhead at the base of Gunstock Mountain, which occurred easily (this sometimes has been an issue with other groups).

We ascended the Brook Trail in what might be called "steamy" conditions - hot and humid - and got onto the trail leading to Belknap. At the summit of Belknap Mountain, a couple members of the group were inducted into the New Hampshire junior fire warden corps after fulfilling the entry criteria.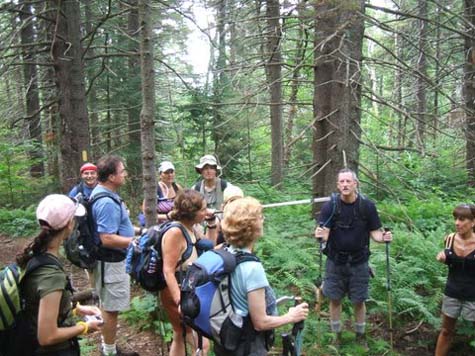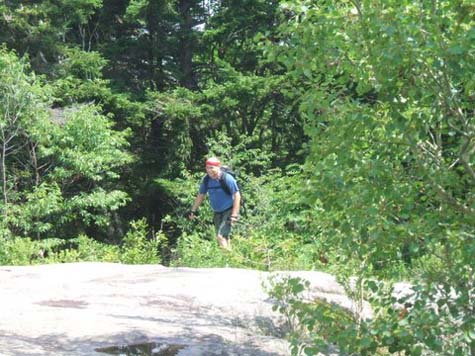 We continued on to Round Pond, snacking on blueberries and raspberries along the way. Unfortunately we had two injuries going down the Boulder Trail when people slipped on wet moss. After some on-trail first aid, both injured parties were able to continue the hike and hopefully the injuries are on the mend.

We had lunch at Round Pond, then summited Mount Klem followed by Rand Mountain then on to West Quarry Mountain. At some point on this trail we were treated to a light sprinkle, which quickly developed into a serious downpour accompanied by thunder and lightening.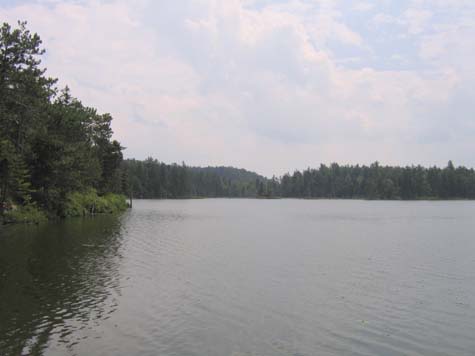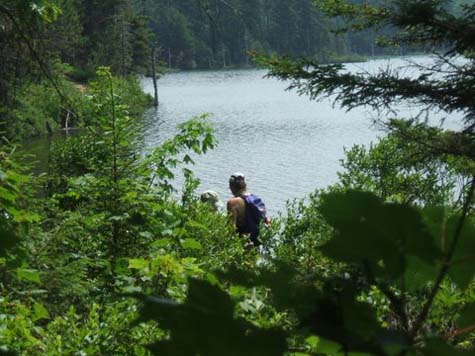 Undaunted, the group got to the summits of West Quarry, East Quarry, and North Straightback. Faye put her orienteering map reading skills to good use by finding a bypass trail that got us to the Mount Major summit trail a little more quickly. At the Mount Major trail all but one of us had enough (we were pretty well soaked through at this point) and we headed for the parking lot. One hiker did summit Mount Major and met up with us in the parking lot.

Most were calling this hike an "adventure" - it would have been a lot more enjoyable without the rain, thunder, and lightening.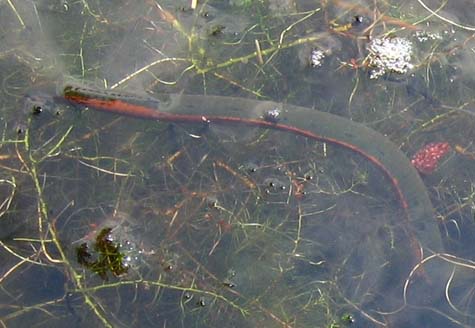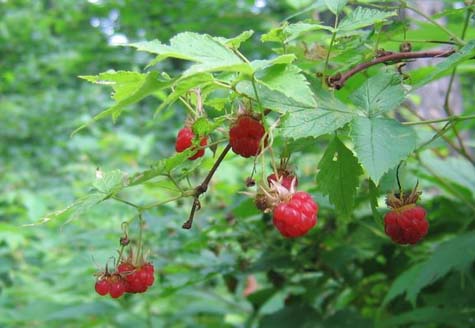 More Photos
Members may see more photos in our online photo album.